Tighten Up Your Barn


Do-It-Yourself Sealing Tools




Serving Farmers Since 2004
As a farmer, how much money are you spending each and every year for energy? Is it $1,000 a year? Perhaps $10,000 a year? Maybe even $100,000 a year? How much are you going to spend in 5 years? How about in 10 years? The costs are staggering to the American farmer and while this was not something that had to be dealt with in the past, in today's economy these energy costs could make the difference between making a profit or seeing a loss each year. If you are looking for a way to make your barn air tight, look to AG Sealants black spray foam to give you an increase in energy savings.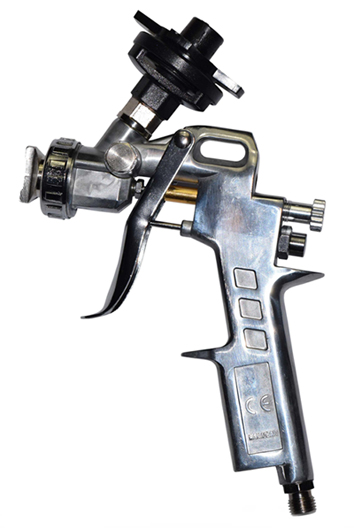 For more than 40 years, there has not been an innovation way to spray one component polyurethane foam, until now. Introducing the Spray Sealants Gun. This simple solution of a gun that uses pressurized air to create spray sealants will save time and money on every project. It's compact, easily portable and great for all those hard-to-reach areas in which traditional spray foam equipment cannot be readily used. It's a handy addition for your energy efficiency toolbox. Visit the Spray Sealants Gun website for more information. 

Air Seal Joints & Cracks
The 16lb Canister is a unique system which we call Black Sealant designed for the industrial, agriculture or commercial industry. Because of it's unique bottom loaded self cleaning metal gun, it gives the applicator full control of the sealant and allows consistent applications of thin beads of black spray foam. It allows almost anyone to do a lot of linear feet quickly and since the sealant itself sets up within 30 minutes, it's possible to work within a tight timeline so that you can get in and out fast. 


The Spray Foam Hybrid is a low pressure portable spray foam machine that can use high pressure spray foam chemicals. This spray technology is everything you need to get your insulating, air sealing and maintenance jobs done quickly, safely and affordably. Also, because of the simplicity of the design, we ship the Spray Foam Hybrid in a box that contains all of the necessary components which are easily assembled in with just basic tools.