16 lb. Canister
Click Logo Below To Order
The 16lb Canister is a unique system which we call Black Sealant. Designed for the industrial, agriculture or commercial industry. Because of it's unique bottom loaded self cleaning metal gun, it gives the applicator full control of the sealant and allows consistent applications of thin beads of black spray foam. It allows almost anyone to do a lot of linear feet quickly and since the sealant itself sets up within 30 minutes, it's possible to work within a tight timeline so that you can get in and out fast. When combined with the Ag-tite platform that includes the Spray Foam Hybrid portable spray foam machine, you can air seal almost any sized agricultural barn quickly and affordably.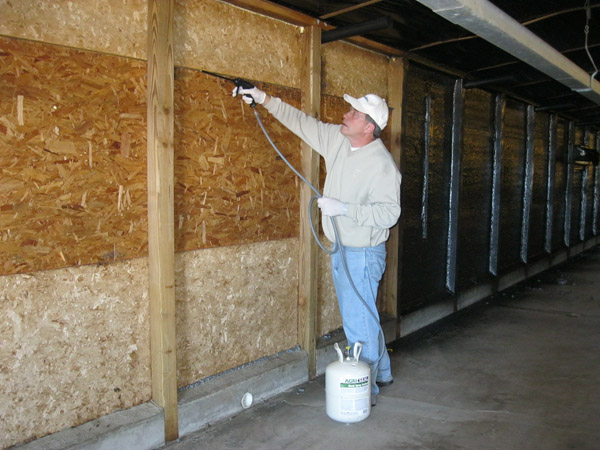 The Black Sealant 16lb Canister assists in achieving building performance, no matter what the application. Any time that air leakage can be minimized, then there will always be a much more optimal efficiency, including energy savings. Air seal your building with Black Sealant and find out how this system can provide a significant ROI for year's to come.

Each Box Contains
1 Canister
1 Hose
1 Wand
Black Sealant Benefits

Closed Cell 
Yield of 30,000 linear ft
Class 1 Rated 
Black in Color 
Self Cleaning Gun 
Contains Fire Retardant 
Won't Fade Or Crack 
Easy To Use  
Very Fast & Affordable
The Black Sealant 16lb Canister is UV-resistant and is specially formulated to blend in with landscaping, RV, automotive, HVAC and other applications. No need to paint when used outdoors. Also, the black can foam is closed cell minimal expansion so it is very durable and will resist the movement of air and moisture through a crack or joint.