There Is A Spray System That It Just Right For Your Project
Farmers need their barns tightened up to save money on their energy useage and the Ag Rigs allows any business an affordable spray system that will do many kinds of maintenance projects.
These agricultural spray rigs are flexibility in their ability to spray Ag-Tite or any other foams and polyurea's in hard to access areas and buildings. These ag rigs can be loaded onto a standard one ton truck and still have enough room for the generator and chemicals. These spray systems can accommodate small or large agricultural projects quickly, economically and profitably.
Ag Rigs utilize only Graco spray equipment so that you know that you can get support and parts when you need them. Our most reliable system is the Graco E-20, which has been in the Graco product line for almost 10 years now. Our newest introduction to the agricultural market are the Spray Pods, which uses an upgraded Graco E-10 which can spray multiple types of foams, sealants and coatings. The Spray Pod is a real workhorse on the farm when it comes to doing many of the various maintenance projects that are presented to many large farm operations.
Agricultural Spray Rig
The basic spray rig is an all utility spray trailer that can be used to spray AgBarrier in poultry, agricultural and metal buildings. This rig welder type platform can be driven by either electrical power or gas so it has the flexibility to work in many different working conditions. There are many options which are available so that this spray rig can be designed to the exact specifications for each spray application.
16′ x 7′ Black CargoMaster Trailer w/ 7,000lb Tandem Axle
Graco E-20 Reactor
Graco Air Purge Fusion Gun
200′ of Heated Hose w/10′ Heated Whip
18kw Winco Gas Powered Generator
5.5hp Rol-Air Industrial Gas Compressor
Refrigerated Air Dryer
Two Man Respirator System
Husky 716 Diaphram Pumps
6 Drawer Commercial Grade Tool w/Locking Drawers
Hose Rack
The Elite Ag Rig is designed specifically for work in poultry and hog operations. The trailer is a custom designed 18′ V-Nose with twin drop axle's so that it gives a very low ( 8′) clearance which is ideal for most agricultural buildings. The metal sidewalls and roof gives the trailer significant strength and also allows for the spray crew to work from the top of the trailer. The heavy duty 7,000 lb axles allow the trailer to carry up to 4 sets of chemicals which is in most cases enough for a very large project.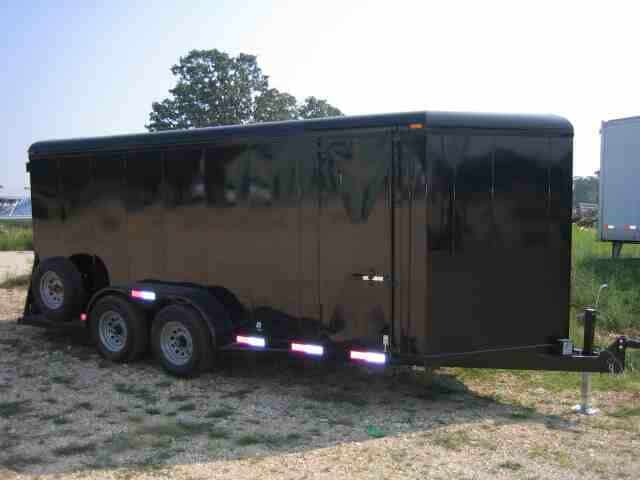 18′ V-Nose Black Eagle Body Trailer w/ 7,000lb Tandem Drop Axles
Graco E-20 Reactor
Graco Air Purge Fusion Gun
200′ of Heated Hose w/10′ Heated Whip
18kw Winco Gas Powered Generator
5.5hp Rol-Air Industrial Gas Compressor
Refrigerated Air Dryer
Two Man Respirator System
Husky 716 Diaphram Pumps
6 Drawer Commercial Grade Tool w/Locking Drawers
Hose Rack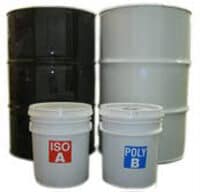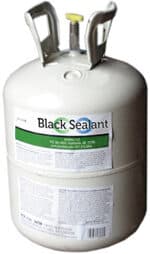 Copyright