$18,900.00
The upgraded Graco E-10 was created to allow the agricultural industry to inexpensively tighten and seal barns, pullet houses, storage buildings and many other facilities on the farm. If you can use a paint spray system, you can operate a Spray Pods.
Because the proportioner is a Graco e10, you know you will get the performance and durability of a well designed system. They are very flexible and user friendly and in conjunction with our Power Pods, they can be used just about anywhere on your farm. Select from any one of our Ag-Tite which allows you to bring the right air barrier to your agriculture building to provide that energy savings that you are looking for.
Because the Spray Pods are an upgraded Graco E-10, it is easy to get parts and service no matter where you are working. Also, because it has a Graco name, you can be assured of a long service life for the machine as it is a real workhorse. Graco E-10 spray machines have been out in the market for year's and they are proven to be very reliable. It is also possible to take a used Graco E-10 and retrofit it into a Spray Pod. For information about that type of retrofit, contact our office for details.
The Spray Pod is perfect for those farmers who operate a large complex and are looking for a way to significantly reduce their energy. Whether there is a little or a lot of work, these upgraded Graco E-10 spray systems allows anyone to do regular maintenance projects quickly so that the building can be put back into production rapidly. The patented chemistry of the sealants allow for adhesion to almost any surface and the hard shell allows for years of durability in even the harshest of conditions.
Portable and Easy to Manuver
Looking for Chemicals?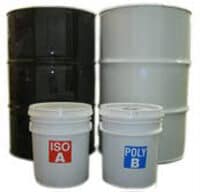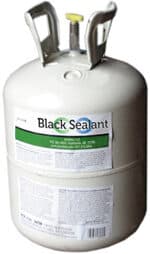 Copyright