The Spray Foam Hybrid is a low pressure air pneumatic spray foam pump machine that can use high pressure spray foam chemicals. This spray technology is everything you need to get your insulating, air sealing and maintenance jobs done quickly, safely and affordably.  Also, because of the simplicity of the design, it can be used in the spray foam equipment rental market which opens up many new opportunities for potential business revenue, no matter what business you are in.
Look For Hybrid Spray Technology
Bill Collins has specialized in the portable spray foam machine market since 2010. That was the same year that he started Sealant Technologies, Inc which is a spray technology company that was actually born out of a need to " scratch our own itch ". It was back in 2005 when he saw a need to have a small, portable spray foam equipment that would allow us to apply our new sealant into poultry houses. All of the existing spray equipment that was available was large, complicated and expensive and our goal was to be able to go into buildings, fix them and then get out.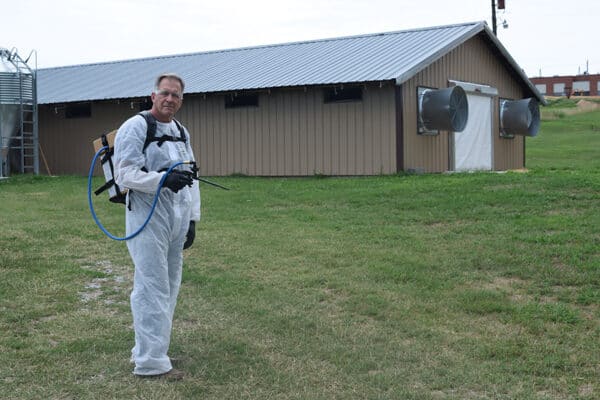 The Foam Sealants Kit is for the contracting professional who is looking for a spray system that they can integrate into their existing business. This kit has all of the components that you will need to get started fast and to get your attic air sealing project done in a very sustainable way. Do you have an air compressor or can you get access to one? That is the only component you need to make the Foam Sealants Kit work.
For more than 40 years, there has not been a way use one component foam sealants interchangeably, until now! Introducing the Foam Sealants Kit. Now you can use connect any or all of the polyurethane foam sealants products that are on the market, simply and affordably. Start with the Foam Gun Adapter which can convert any manual foam gun from a 24oz can into a 10lb or 16lb canister in a matter of minutes. If you do not have a manual foam gun, consider using the Foam Sealants Gun which comes complete with the Adapter. Then finally, add the Spray Sealants Gun so that you can now spray your one component foam sealant.