Ag-tite's basic spray rig is an all utility spray trailer that can be used in poultry, agricultural and metal buildings. This platform can be driven by either electrical power or gas so it has the flexibility to work in many different working conditions. There are many options which are available so that this Ag Rig can be designed to the exact specifications for each spray application. Our basic system includes the following components and a turn key package ranges from $39,000 – $49,000.
16′ x 7′ Black CargoMaster Trailer w/ 7,000lb Tandem Axle
Graco E20 Reactor
Graco Air Purge Fusion Gun
200′ of Heated Hose w/10′ Heated Whip
18kw Winco Gas Powered Generator
5.5hp Rol-Air Industrial Gas Compressor
Refrigerated Air Dryer
Two Man Respirator System
Husky 716 Diaphram Pumps
6 Drawer Commercial Grade Tool w/Locking Drawers
Hose Rack
Ag-tite's Elite is designed specifically for work in poultry and hog operations. The trailer is a custom designed 18′ V-Nose with twin drop axle's so that it gives a very low ( 8′) clearance which is ideal for most agricultural buildings. The metal sidewalls and roof gives the trailer significant strength and also allows for the spray crew to work from the top of the trailer. The heavy duty 7,000 lb axles allow the trailer to carry up to 4 sets of chemicals which is in most cases enough for a very large project. This trailer can be designed in both a bumper pull or goose neck design and package prices range from $45,000 – $60,000.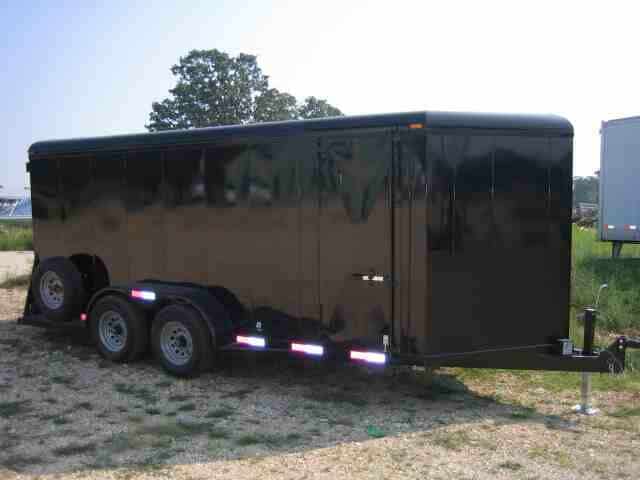 18′ V-Nose Black Eagle Body Trailer w/ 7,000lb Tandem Drop Axles
Graco E20 Reactor
Graco Air Purge Fusion Gun
200′ of Heated Hose w/10′ Heated Whip
18kw Winco Gas Powered Generator
5.5hp Rol-Air Industrial Gas Compressor
Refrigerated Air Dryer
Two Man Respirator System
Husky 716 Diaphram Pumps
6 Drawer Commercial Grade Tool w/Locking Drawers
Hose Rack