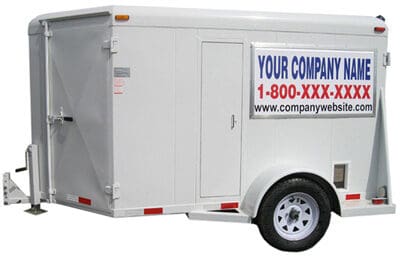 The AG Trailers are custom built through our Eagle Body partner who have been building trailers for over 40 years. Each trailer is hand built using steel construction and are designed to operations which demand durability. Perfect for the farm and maintenance market as it acts as a perfect platform for building your business.
Spraying Horse Trailer
The AG Trailers have been used to support the poultry spray sealant business as spray equipment can easily be operated out of it's small space. Because of the small 8′ x 10′ footprint, it can find its way around almost any job site and can be pulled by even the smallest of vehicles, including a 4-Wheeler. Contact Sealant Technologies to get more information on this durable trailer.
Spraying Ag Trailer