Contractors Use Ag-Tite To Tighten Up Poultry Barns
It's Like Having Caulk On Steriods
Are you currently a spray foam applicator or contractors working in the agricultural industry and are looking for new ways to generate a revenue from your customer base? Consider partnering with Sealant Technologies to offer Ag-Tite and bring energy efficiency to your business. Sealant Technologies has provided air barriers to the agriculture industry since 2005 and pioneered the use of high density polyurethane spray sealants. Thousands of projects have been completed with significant savings and durability to each farm that has received an application.
More importantly, contractors can rest assured that the high density polyurethane of Ag-Tite will give their customers many year's of energy savings because it is designed specifically for the use in a harsh environment. Also they will get repeat business because of the additional opportunities to bring other air barriers to the various problems when dealing with older buildings. Ag-Tite can be very effective in many applications as can be seen by the applications below. It really is up to the contractors as to how it can be used because the possibilities are endless.
Biomass Burner Sprayed
This biomass burner needed to be sealed and given a small amount of insulation. Also, it was very affordable since the farmer did not have to paint to Ag-Tite since it was black and will hold up in direct sunlight.
Do you have a Deer Stand that is rusting and that needs to be sealed so that it will not make any noise?
Ag-Tite can be used on the outside of any building and acts as an air barrier to seal out the intrusion of moisture. While this is a new idea to most farmers, many commercial buildings are using this technology to create an air tight building.
Many old poultry barns need their ceilings fixed and sealed. Ag-Tite is a very simple solution to a costly problem.
Ag-Tite can even adhere to concrete. Contact Sealant Technologies for specific details.
Many metal buildings can be given a energy retrofit and the entire envelope can be sealed.
Need to do more than just seal cracks and joints. How about making a entire solid wall? Ag-Tite can do that too!
Ever need to seal old rusty pipes or other metals that have rusted? Ag-Tite sealed and protects them fast and economical.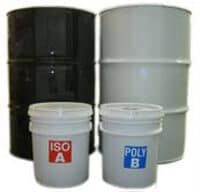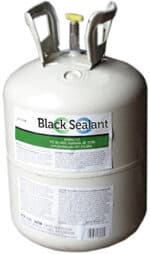 Copyright