Edge Enterprises can provide products and services to eliminate moisture problems in the meat, poultry and food service industries. Our partner in this business has been successful in providing these services for the last ten years and has applied over one million square feet of sealants in the plants of major food companies in the United States.
Rusting beams and deteriorating concrete walls, ceilings and metal trusses are just a few of the substrates on which we can apply our trademarked products. These elastomeric waterproof coatings quickly halt the deterioration of metals and concrete caused by moisture and harsh chemicals.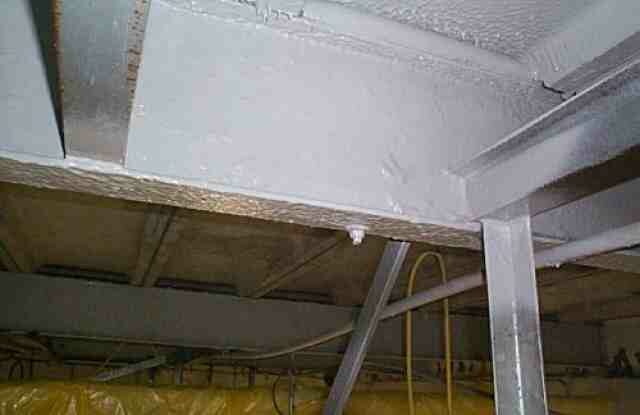 Uniguard-10 is a material and process that stops rusting, spalling and moisture damage. It provides a seemless membrane for your facility's moisture problems. With just a 30 second set up time, Uniguard-10 eliminates future deterioration and limits downtime. In addition, applications can be made within a wide range of temperatures and areas considered not accessible.
Uniguard-10 is:
USDA Approved Non-Toxic Chemical Resistant Impervious to Moisture Resists rigorous daily cleaning
UNIGUARD-10 is a registered trademark of Armato Enterprises, Inc.
Over 1,000,000 square feet of UNIGUARD-10 has been installed

CLIENTS INCLUDE Cargill Sara Lee Hormel Tyson IBP Gerber Foods Mickelberry Ham