Ag Sealants Platform are a durable, high density air barrier that can adhere to almost any substrates including rusty metals, rotting woods, plastics and aluminum. The AG Sealants platform has been helping farmers, ranchers and the equine business since 2005. Where can this equine seal be used? The possibilities are endless. AireBarrier can be use to seal horse trailers, horse barns, shops, sheds and can even completely transform old metal building so that they can be used for horse stalls. When applied through the patent pending Spray Pod 2.0 portable spray sealants machine, the project can go fast and be affordable.
Horse Barns
Transform any metal building into an energy efficient and very functional building. This project demonstrates how it is possible to take a shell of a metal building and transform it not only into a very well insulated horse stall area but also creating a liveable space just by framing out the building and spraying it.
Horse Trailers
Sealing horse trailers is an excellent opportunity for Ag-tite because many of them are older and do not have any protection on the ceilings. Often these horse trailers are built from aluminum, but AireBarrier can adhere to any type of metal. A thin coating of Ag-Tite Spray Sealants can act as an air barrier and can also provide a small amount of bioseal insulation, enough to drop the temperature considerably during the hot summer months. Sealants spray in a very continuous manner so there will be much less noise when the trailers are pulled. This is because the sealants will create a solid ceiling system that will actually strengthen the trailer and make it stronger.
Barn Energy Retrofitting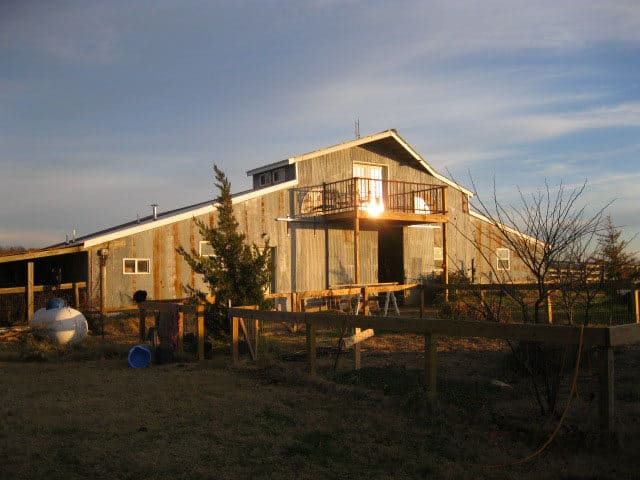 The Spray Pod 2.0 has an upgraded air pneumatic pump system which was created to allow the agricultural industry to inexpensively tighten and seal barns, pullet houses, storage buildings and many other facilities on the farm. The Spray Pod 2.0 can deliver almost any agricultural air barrier including the patented AireBarrier.
Ceiling Sprayed With AireBarrier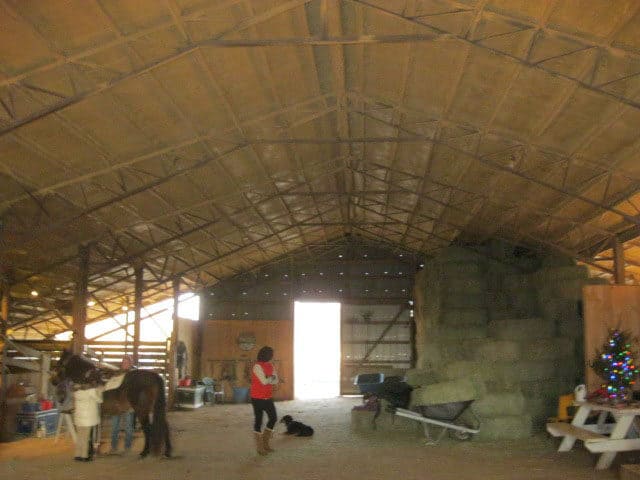 Select from any one of our Ag-Tite spray sealants which allows you to bring the right solutions to your agriculture building and to provide the energy savings that you are looking for.
Cooler Temperatures In Summer