Sealant Technologies knows that farming is a tough business. This is why since 2005, AgBarrier has been saving farmers with a durable air barrier sealant. After thousands of projects in the that are in the ground and continue to save money year in and year out.
Making money on a farm has never been easy and now with higher energy costs to deal with there is the challenge of not knowing what it will cost to keep your building heated or cooled. Also, unlike any other industry, the cost of energy is a major part of the operations budget that must be paid for year in and year out. It's obvious that energy costs go up in the winter time which is when most farmers have to deal with much higher fuel costs, but what about in the summer?
So as a farmer, how much money are you spending each and every year for energy? Is it $1000 a year? Perhaps $10,000 a year? Maybe even $100,000 a year? How much are you going to spend in 5 years? How about in 10 years? The costs are staggering to the American farmer and while this was not something that had to be dealt with in the past, in today's economy, these energy costs could make the difference between making a profit or seeing a loss this year.
While it may seem like a lot of work, energy savings will pay for itself in a very short period of time. For example, a 50′ x 500′ foot building with a 1/4″ crack in it in a three-mile-per-hour breeze with an inside/outside temperature difference of 80 degrees Fahrenheit would take three gallons of propane per hour to just heat the air leakage. It is easy to see that just by stopping up a small crack or joint in your ag building can add up to huge savings.Also remember, air carries water so here is another way that water can penetrate into your building. This is where an air barrier can provide a tremendous return on your investment.
So you want to save money on your energy bill on your farm, but how can you do that without paying a lot of money? Great question, because farm buildings have some very unique characteristics. First of all, they are generally large structures. Many of them are older so they were not designed with energy efficiency in mind. Also, most are built from a variety of materials, including steel, wood, plastic and cement. Finally, whatever material you use to make them energy efficient needs to be built for the incredibly harsh environment that exists on the farm.
PODS TRAILER
One thing that all of these buildings have in common is that they leak. Mostly they leak air, but also these open cracks and joints allow for water, insects, rodents and the outside conditions to come into the building. All of that means that you are loosing energy, sometimes a lot of it. This is why sealing a farm building is the #1 way to achieve energy efficiency. If you can seal all of those cracks and open joints, you can put a lot of money to your bottomline.
AgBarrier can tighten up your farm building and achieve a more energy efficient envelope. No matter what type of building you have, we have a sealant that will fit your project and your budget. Do you operate some poultry houses? Are you in the hog business? Do you have an old pole barn that needs to be upgraded? How about a horse trailer? No matter what you need sealed, AgBarriers are right for your situation.
SPRAY PODS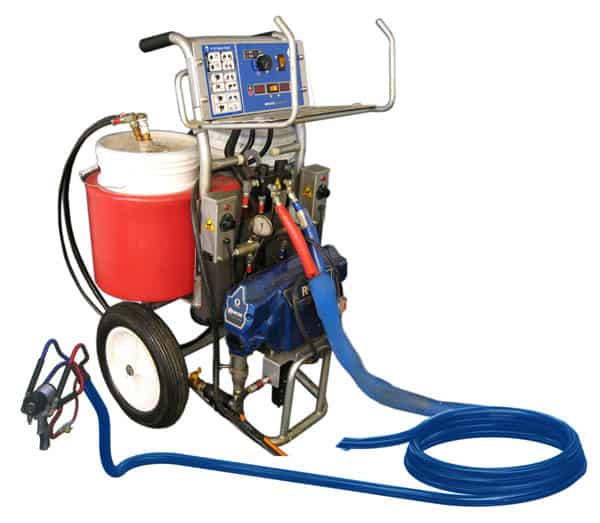 Which AgBarrier is best for your project? That depends upon the project. With our new generation of air barriers which are formulated with high density polyurethane technologies, we can completely tighten up an old 400′ poultry house in about 8 hours and cut its energy consumption by 25% – 40%. We offer AgBarrier in black or white colors, depending upon your particular application.
No matter what the job, we have the spray sealant that will work for your specific situation. So call Sealant Technologies today to find out which product is best for your individual project. Don't wait another day. Now is the time to seal up your building and to keep those hard earned profits in your pocket and not send them to the energy companies.
POWER PODS
Are you looking for a business opportunity? If you are already in the agriculture business and are interested in creating another revenue stream, consider working with AgBarrier. We can provide a turn key system, including our new affordable patent pending Spray Pods, which is perfect for doing maintenance projects. When joined with the Power Pods, you can make the system portable and easy to make mobile.
Contact us and we will do a market analysis of your potential and give you and honest assessment of your potential profitability. Do you already have a foam business? Consider talking with AgBarrier about how we can expand your business using one of our sealant pods. They are flexible, affordable and can complement your existing business.
AIRESEAL CANISTERS
Come join the AgBarrier team, whether you are an individual farmer or a business entrepreneur. The AgBarrier program is based upon a firm belief that quality and durability can help our American farmer protect their investment and allow them to reduce their energy consumption, both now and well into the future.